Medical Test After SSB Interview: Know Full Medical Procedure
By BYJU'S Exam Prep
Updated on: September 25th, 2023
A lot of you are very curious to know about what is the medical procedure after the SSB interview. This is very important for candidates who have appeared for NDA, CDS, AFCAT and other direct entries.
Table of content
The Medical test is conducted for only recommended candidates who have been shortlisted by the Service Selection Board, SSB. Completing the medical board takes 4 to 5 days for the respective Military Hospital and then the candidates are dispersed.
NDA candidates will be examined for both Army and Navy unless instructed otherwise and fitness status endorsement will be made accordingly.
On the other hand, the candidates that are shortlisted for IMA, INA, and AFA entries, which apply through CDS, AFCAT or any other direct entry, need to appear for a fitness test that is designed for the specific military wing.
Here we will discuss all the important medical test that is conducted after SSB Interview.
Medical Test After SSB Interview
The Medical Examination Procedure is as follows:
1. Special Medical Board (SMB) :
The candidates after getting recommended are then retained for a period of 1 week at the SSB center for medical examination where they will be declared Fit/Temporary Unfit or Permanent Unfit.
Following are the various tests that are conducted by the medical board at various days:
Day 1 – Blood test, Urine test, Chest x-ray, Ultrasound.
Day 2 – Ear, Nose & Tongue(ENT), Eye
Day 3 – Surgical Examination
Day 4 – Eye & Dental
Day 5 – General Medical (Height, weight, blood pressure, heartbeat) & Medical Conference
Medical Standards and Vision Standards:
Below are some Medical Standards and Vision Standards against which a candidate is tested against:
Medical Standards:
The candidate should be free from wax (EARS), DNS, Hydrocele/Phimosis. Defective Colour Vision, LASIK Surgery, Over/Under Weight, Under Chest, Piles, Gynecomastia, Tonsillitis, Veri-Cocele, and Aids.
You should be able to read 6/6 in a Distant Vision Chart
Colour Vision Standard should be CP-III
Minimum 14 Dental Points With Sound Teeth
Vision Standards:
Uncorrected without glass: 6/6, 6/9
Corrected with glass: 6/6 (only for Hypermetropia)
Nil limits for myopia
Limits for Hypermetropia: +2.00 D
Once the medical conference is finished, you can go home and enjoy if you are fit. If not, then apply for the AMB (Appeal Medical Board) to overcome medical problems such as overweight/underweight for which due time is given. After a period of 42 days, you will be again undergoing a medical examination at your selected military hospital for the same problems.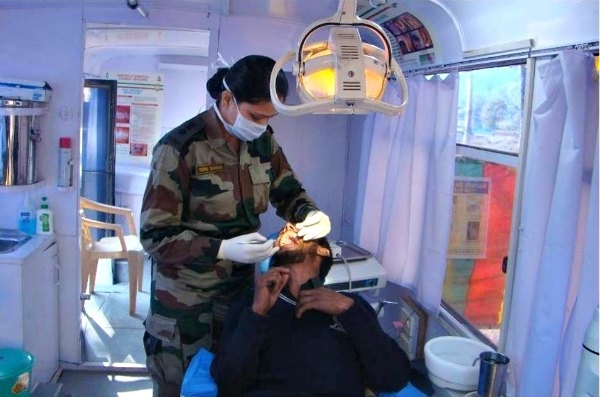 2. Appeal Medical Board:
The candidates who are declared permanently unfit will by the Special Medical Board are also eligible for Appeal Medical Board by depositing a sum of Rs. 40. No fees is charged from candidates who are given temporary rejection (TR).
The Appeal Medical Board will be held at one of the following hospitals:
Base Hospital, Delhi Cantt.
Command Hospital, Southern Command, Pune.
Command Hospital, Eastern Command, Kolkata.
Command Hospital, Central Command, Lucknow.
Command Hospital, Western Command, Chandimandir.
Command Hospital, Air Force, Bangalore.
Command Hospital, Northern Command, C/o 56 APO.
INHS, Ashvini, Mumbai
The candidates will report for medical examination within the specified period i.e. 42 days from the last date examined for re-examination by the Special Medical Board together with the received copy of the MRO / TR as directed by the President Medical Board. The Medical Board will be completed in one day.
3. Review Medical Board:
In the event that a candidate is declared unfit by the Medical Board of Appeal, he/she may challenge the proceedings and may be granted medical examination based on the merit of the case. Any candidate seeking review should submit a request to the Recruitment Directorate (Personnel & Coord), Army Headquarters, West Block III, RK Puram, New Delhi within one day of the holding of the Medical Board of Appeal. RMBs are performed at R&R Hospital, Delhi Cantt and AFMC, Pune.
Discipline during Medical Examination
It is utmost important that recommended candidates maintain proper discipline during their stay in Selection Centres during their conduct of the medical examination. The candidates are required to put on their medical Chest Number (with Red Cross) whenever they are present in the campus of Selection Centres.
PHYSICAL FITNESS STANDARD AT IMA/OTA
Running: 2.4 KM in 15 minutes
Push-ups: 13 Nos
Sit-ups: 25 Nos
Chin-ups: 6 Nos
Rope climbing: 3-4 meters
Candidates are advised to build themselves up by physical training, sports, running, swimming etc so that they meet the training goals successfully.
Ideal Age, Height and Weight for Male: It should be within permissible limits (+ or – 10%) of the ideal weight as per correlation table between age, height and average weight given below in recording fraction lower than 0.5 kg will be noted and 0.5 kg above will be recorded as 1 kg:
Height and Weight Standards for Men
Height in Cm

Weight in KG (Age Range in Years)

Age 15-17

18-22

23-27

28-32

152 – 158

46 – 49

47 – 50

50 – 54

54 – 58

159 – 165

50 – 53

51 – 55

55 – 59

59 – 63

166 – 171

54 – 56

56 – 59

60 – 64

63 – 66

172 – 178

57 – 60

59 – 63

64 – 69

67 – 71

179 – 183

61 – 63

64 – 66

69 – 72

72 – 74

184 – 185

64

67 – 68

73 – 74

75
Height and Weight Standards for Women
Height in Cm

Weight in KG (Age Range in Years)

Age 20-25

26-30

148 – 151

43 – 45

46 – 48

152 – 155

46 – 48

49 – 51

156 – 160

49 – 51

52 – 55

161 – 165

52 – 54

55 – 58

166 – 171

55 – 58

59 – 62

172 – 176

59 – 61

63 – 66

177 – 178

62 – 63

 
Note: A 10% variation on either side of average is acceptable
Medical Rejection
Some of the important tests that lead to Medical Rejection are:
1. Sweaty Palms
2. Flat Foot
3. Knock Knee
4. Kidney Stones
5. Colour Perception
6. Pigeon Chest
7. Color Perception CP2 and CP3 (Flying Branch) and CP3 (CDS entry)
8. Carrying Angle of Elbow
We hope that these tests would help you in preparing well for Medical Test after SSB interview procedure, as it is very disheartening when candidates after getting recommended get rejected on medical grounds. Many of these tests can be done on a prior basis and proper action can be taken against it.
More from us:
Important Study Notes for Defence Exams
Thanks 
Download the BYJU'S Exam Prep App Now
The Most Comprehensive Exam Prep App
#DreamStriveSucceed